If you were wondering why this blog came into silent mode, here's the answer: me and the entire team were intensively preparing the 12th edition of Short Waves Festival, and I tried to spend every spare moment I had outside of town or at least – away from the computer screen. The preparations and assessment of the festival deserves a separate blog entry, but I can reveal that organizing again the cancelled event was quite taxing, and adaptation of the international festival for pandemic conditions was an extra challenge. I talked a little more on this topic in a very pleasant interview for Teren Kultura Ė Agnieszka ObszaŮska Ė treat it as an invitation, because I want to talk about the festival when it will be over.
I think that, despite different ambitions, most of the organizers of film events will agree with me that this year we awfully want that our events at least could take place Ė doesn't matter in which form Ė online, offline, hybrid or with some restrictions. Therefore, the feeling of solidarity between the organizers and willingness to cooperate is bigger than ever, because we all encounter the same problems. Another challenge is to regain the trust of the audience, which simply got out of the habit of visiting cinema. I have a feeling that the pandemic also reduced the time for communication of events, because we're all facing a real problem with planning anything further than a week ahead. All seems new and unfamiliar, we feel we're experimenting, and we must react quickly.
The example of a festival that adjusted its plans quite fast was FEST Ė New Directors New Films Festival happening at the beginning of August in which this year I got to be a jury member. Instead of a traditional, offline edition in Espinho, the organizers prepared an event happening simultaneously in three different Portugal cities, e.g. in drive-in cinemas. The competition program was very well-balanced Ė among 25 short fiction films were representatives of genre cinema as well as films which use the classic narration techniques. All selected works presented very high quality Ė it's evident that FEST is oriented towards filmmakers that consciously operate the film language. Our three-person jury (beside me, directors Pedro Cabeleira and Rafaela Camelo) unanimously chose Colombian production "Marshmallows" (2019) by DuvŠn Duque as the laureate. This short fiction (15 min) chronicles a crazy party happening at the house of the daughter of a corrupt politician, effectively showing the gap between the problems of different generations of Colombian people.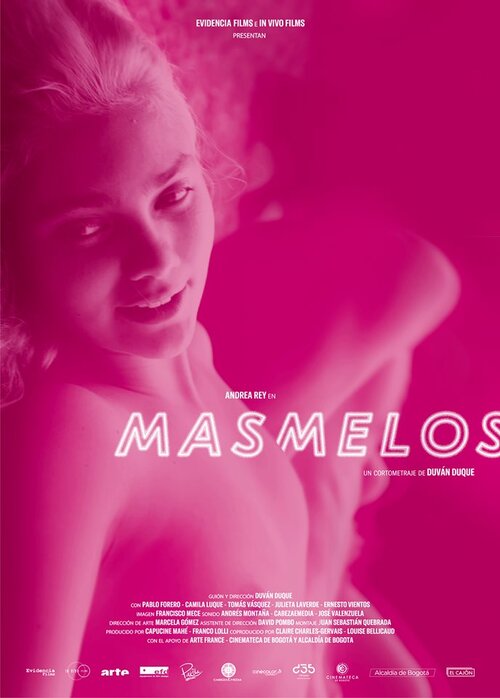 "Marshmallows" is also a coming-of-age story, telling about unwillingness to take serious commitments and a teenage love story, told without pathos, but with great energy.
We've also decided to give a special mention to the Greek short fiction "All the fires the fire" by Efthimis Sandis for perfect cinematography and a fascinating, raw story of the relationship between man and nature.
In the meantime, I invite you to today's industry panel, in which I'm taking part as part of the online edition of Sarajevo Film Festival. Together with Julian Ross (IFF Rotterdam, Locarno), Daniel Ebner (Vienna Shorts) and Bianca Lucas and Asja Krsmanovic (Sarajevo Film Festival) we try together to answer the question Shorts in the Time of Corona – An Opportunity or a Setback?
You can find more information about the festival here.
And from Tuesday I invite you, of course, to Short Waves Festival Ė offline in Poznan and online for industry from around the world and viewers in Poland. It will be truly a celebration of short cinema, which, as always, I really look forward to!