I wanted to gather in one space all projects, ideas and share moments from my life.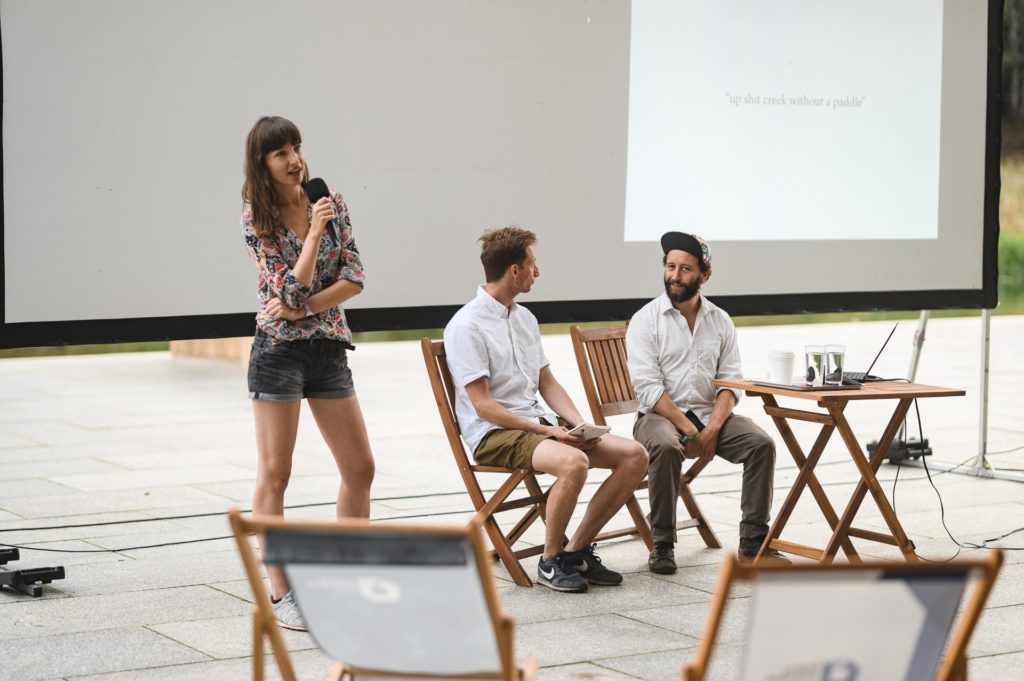 I live in Poznań, Poland and since 2014 I've been working for Ad Arte Foundation of Cultural Education, which is a non-governmental organization promoting audiovisual culture, founded in 2003. We mostly focus on short film as an art form. I coordinated multiple projects, including film screenings, short film distribution, educational activities and outdoor cinema.
I like to introduce screenings, host panels and Q&As with creative people from different fields of art, science and politics.

Our most important project is Short Waves Festival, international short film festival, which I joined in 2016 as a programmer. Since 2019 I'm a Festival Director. It's a challenging, but mostly — fun job. Learn more about what I do by following my blog.
Goodbye 2021!

I can hardly believe I'm writing it – another year is behind us! While 2020 was revolutionary for me in so many fields, 2021 is rather a year of boring stabilization and adaptation to the new normality. Although many of my good habits developed last year have been put aside (including the regularity of blog entries), there are reasons to be happy – and these I mostly wanna share with you. Work & projects If you are interested in a comprehensive 2021 summary of the…

7 reasons why you should like Short Waves Festival

From the perspective of the beginning of July I must say that I pretty quickly adjusted to organizing the festival in the summer. The 13th edition came to an end 3 weeks ago, which was just the second summer edition, and I can't get enough of the overall results and the fact that the whole summer is still ahead of me! This time I decided to gather my thoughts regarding the course of the June festival in the form of answers to the question: Why…

Waiting for summer & year of blogging ♥

The last two months have passed on things I like the most – planning! After moving to ZAMEK Culture Centre the work of the whole Ad Arte team picked up pace – April was for me the month of closing competition program, setting the schedule, planning which programs will be showcased online etc. Hybrid thinking has become our habit, which really pleases me. Waiting in anticipation for the opening of cinemas (end of May) we were intensively promoting our new project – platform This Is…