I'm noticing with dread that we're closing to the second half of November already. I must say that the postponement of Short Waves Festival to August really flipped my calendar and sense of time upside down. Usually at this point†I was slowly starting to feel pressure and thinking "Hello, festival is starting in March" and frantically closing the last program sections with the team. Since we all instinctively feel that 2021 isn't going to be much different from the memorable 2020, the next edition of the most concise short film festival is going to take place in June 2021. What kept me busy in the last few months? After a well-deserved vacation I've decided to look around what film festivals are offering in the fall. There was a lot to discover, so here is my subjective list.
In September, I got to be a jury member at Leiden Shorts – a short film festival taking place in the Netherlands for 12 years already. The organizers perfectly nailed the dates just before the coming of the second wave, so the festival had its offline edition. Due to its local character, it was tailored accordingly to the pandemic capabilities. What makes this festival special is the deeply socially involved profile.
We believe in cinema as a tool for social change, and we want to become an outspoken figure in both Leiden and the Netherlandsí cultural scene. We fully embrace diversity and inclusivity, not only in culture but also in discipline, medium and expression.

Laiden Shorts Team
Words are followed by actions – the festival industry program included such events as discussion panel devoted to decolonization strategy of ecological movements, lecture focusing on relations between art and strategies of resistance, and also an online exhibition concerning the greenwashing phenomenon in the world of fashion. And the verdicts? You can find the full list here, while my jury was judging Dutch films and decided to give Dutch Award to the film Baba, directed by film-fashion duo Sarah Blok & Lisa Konno.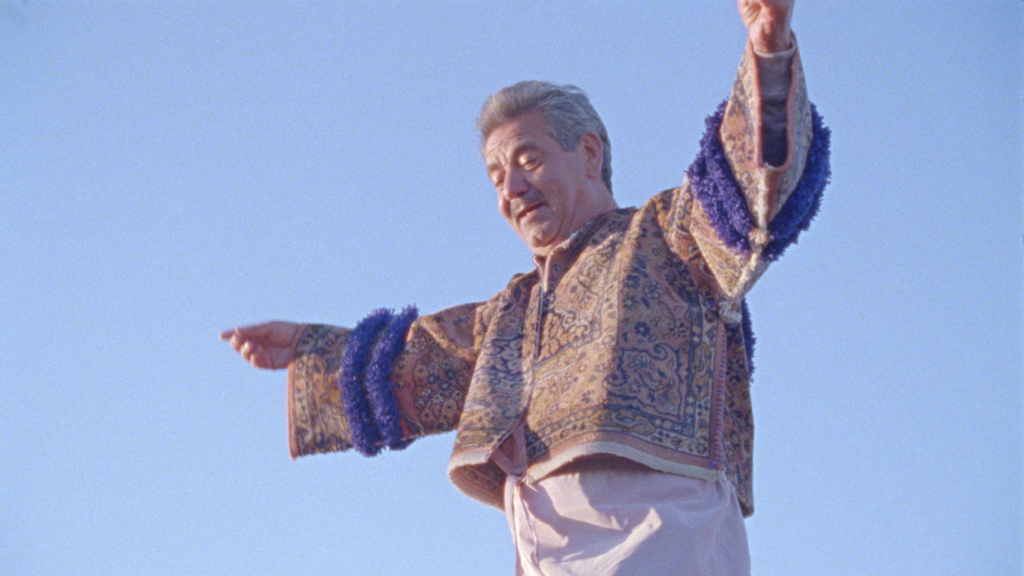 Baba is the second film of a trilogy dedicated to non-stereotypical stories of migrants living in the Netherlands. The film had its premiere on IFFR, and it resembles a music video, with fast-cutted scenes filled with outfits that look like they've come from the high fashion world. Baba (from Turkish: dad) shows a warm conversation between father and daughter who tries to uncover her dad's life story. The first film of the trilogy is available to watch online here, and it tells the story of Nobu ó emigrant from Japan and karate champion, who privately is father of Lisa responsible for costume design in both movies. I highly recommend it!
In the meantime, just before the pandemic once again invaded Poland, I was able to fly to the film festival in the middle of October, which reminded me how the 2019 festival world looked like. To my enjoyment, Cyprus International Short Film Festival celebrated its 10th edition with the participation of some jurors, who were able to enter the border of Cyprus. Let the photos speak for themselves.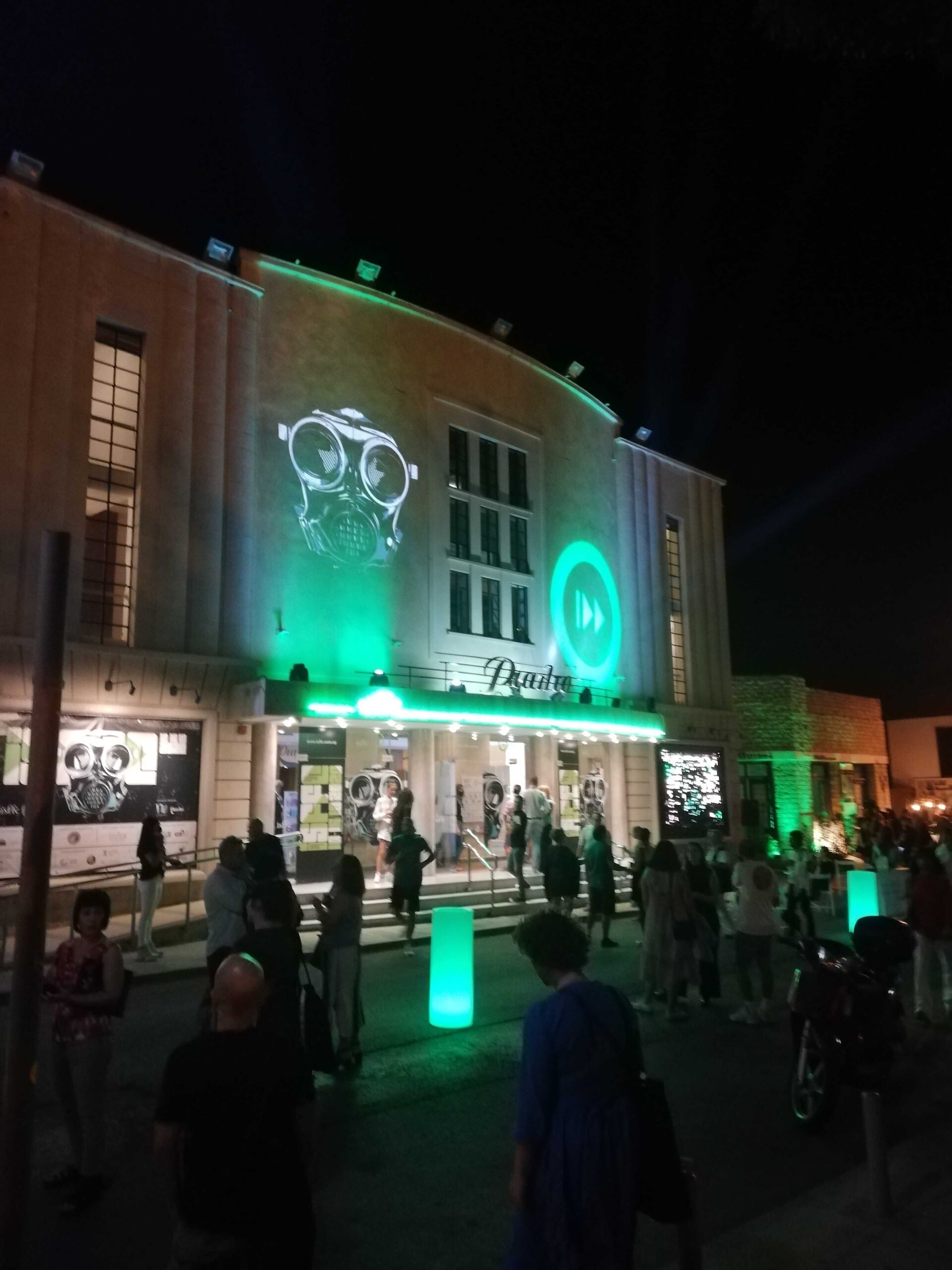 Looking back, my stay seems totally otherworldly. To the very end I wasn't sure if I would be able to go there, I had to take an RT-PCR test, and the trip was very stressful. But it paid off – we swam in the sea during the day, and watched films in the afternoons and the evenings, taking breaks to eat local Limassool cuisine which is insanely good. The festival team knows what to do: they've thoroughly designed the punk visual setting which nicely contrasted with this paradise island. The artistic director duo ó Alexia i Ioakim consciously selects the competition films, intertwining Cyprus productions with the international selection in their programming. Our 5-person jury was debating in a hybrid way, with the task to grant 9 awards and the qualifying status for the European Film Award. You can find the full verdict list here. I wanted to mention two films, which made the biggest impression on us. The main award went to French short fiction film Dustin directed by Naili Guiguet – it is a tender portrait of a group of friends partying to the techno beats in an abandoned factory. In the foreground, we see Dustin, a transsexual girl, and her nuanced emotional life. Concluding, I think the film has the best scene of a party and afterparty I've seen in a while.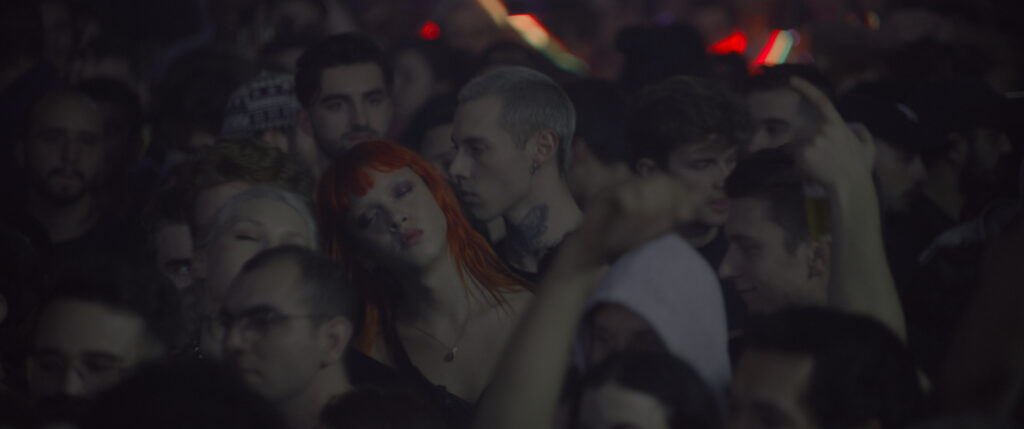 In the categories Best Cypriot Short Film and Best Actress Award we decided to award I don't want to forget anything directed by Vaggelio Soumeli along with lead actress Romana Lobach. This 5-minute short fiction film shows in a non-obvious way the effect of the pandemic on our daily lives. The film is a record of an intimate phone call between two sisters preparing for the funeral of their mother. One of them is in quarantine, so she has to grieve in solitude. The director dedicated the film to her mother who recently passed away.
Literally a week after the festival, a full lockdown on Cyprus was introduced, and flying back to Poland was like traveling to a different planet. I felt that cinemas could close any minute, and events were moving online (New Horizons FF or my favorite Kurzfilmtage Winterthur), while others were cancelling its editions (Zubroffka!). It was hard, because I was anticipating my jury duty at Offeliada in Gniezno, but I realized that not all could move their events online.
This year's record holder in event cancellation was student festival cellu líart from Jena (Germany), which after cancellation of April edition, had to deliver another bad news in November. Luckily, the competition program was kept, and the jury could make a verdict in absentia. We will inform officially about the results, when the festival makes yet another try to hold its 21st edition in January.
And with this note I conclude the festival season. What will the next year bring us? I hope that hybrid formats will be still evolving and they provide solutions for the whole sector. One thing is certain: the festival landscape has transformed drastically and there is no point looking back. I hope I could share some of our strategic plans for 2021 in December, because I'm currently working on it and to be honest, it's a really exciting area. In the meantime – I hope you're doing okay and watching short films!