Although during my 7 years of work at Ad Arte Foundation I have probably organized hundreds of different types of cinema screenings, I think that Short Film Club was very special. Kino Pałacowe invited me to prepare monthly meetings with short film, always taking place on the first Monday of the month – continuously for three years (2018-2021).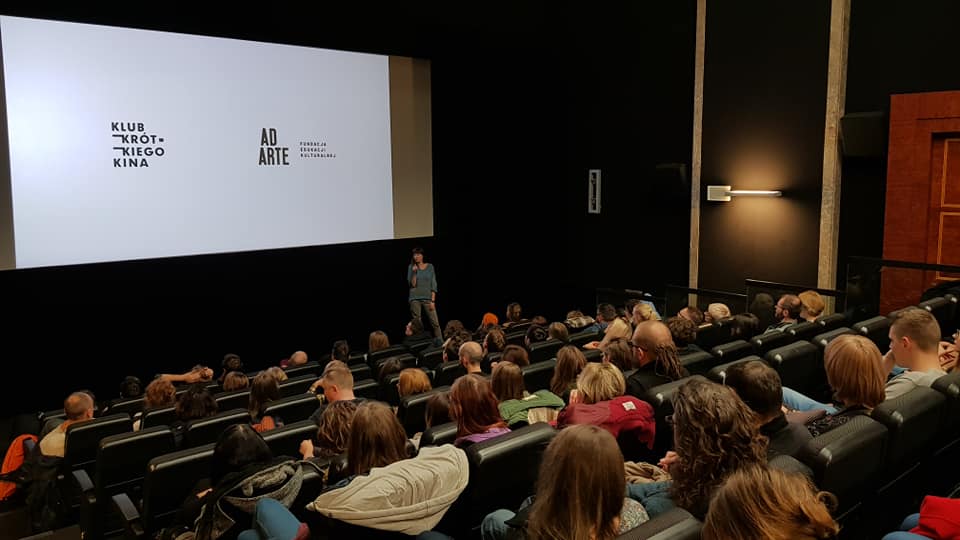 I usually prepared programs based on the selection of films from Short Waves Festival, but not only: I also programed thematic sets, invited other festivals to cooperate, etc. During the quarantine we swiftly moved the events online. Each and every event was introduced by me, because I really tried to build a relationship with the audience. To my joy, attendance at the shows was very good – almost every screening was sold out.
Examples of programs:
Klub Krótkiego Kina: Wszystko czego nam brak
Klub Krótkiego Kina: W czterech ścianach
Klub Krótkiego Kina: dziwne filmy o miłości
Klub Krótkiego Kina: odsłona dokumentalna
Reviews of Short Film Club (in Polish):
Do czego tęsknimy?
Siedząc w ciemnym pokoju.
Poznański Klub Krótkiego Kina zaprasza na seanse online.
You can find the latest information about Short Film Club by following the social media of Short Waves Festival.