Although during my 5 years of work at Ad Arte Foundation I have probably organized hundreds of different types of cinema screenings, I consider the Short Cinema Club as something very special. In 2018 Kino Pałacowe invited me to prepare monthly meetings with short film, usually taking place on the first Monday of the month.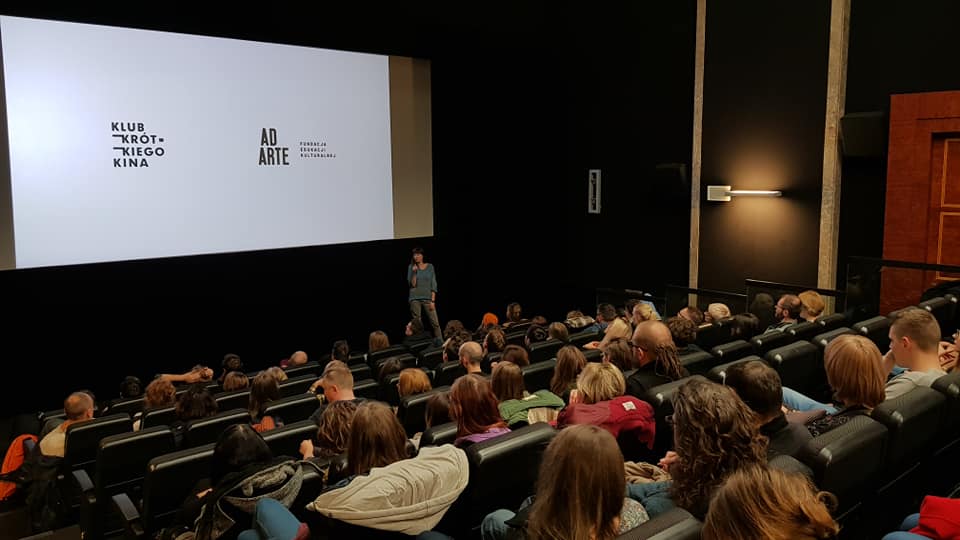 I usually prepare programs based on the selection of films from Short Waves Festival, but not only: I also program thematic sets, I invite other festivals to cooperate, etc. During quarantine I organized three online screenings, too. Each and every event is introduced by myself, because I really try to build a relationship with the audience. To my joy, attendance at shows is very good – almost every program is sold out.
Examples of programs:
Klub Krótkiego Kina: Wszystko czego nam brak
Klub Krótkiego Kina: W czterech ścianach
Klub Krótkiego Kina: dziwne filmy o miłości
Klub Krótkiego Kina: odsłona dokumentalna
Reviews of Short Film Club (in Polish):
Do czego tęsknimy?
Siedząc w ciemnym pokoju.
Poznański Klub Krótkiego Kina zaprasza na seanse online.
You can find the latest information about Short Film Club by following the social media of Short Waves Festival.