I wouldn't be myself if I didn't use a blog entry as a perfect excuse to invite you to the 14th edition of Short Waves Festival. The event begins in just 10 days, so it's definitely time to say a few words about this year's preparations. Pandemic, war in Europe, high inflation and remote work… The beginning of the year was pretty tough and I quickly found out how challenging can be a remote project (and team!) management. On a personal level I also had to face a few major changes: living in a new country, shifting to a freelance work, longing my beloved ones. But when the Spring has come, I found some new energy and things were finally back on track – as well as the team of SWF was complete and ready for the final preparations. So what are we planning for June?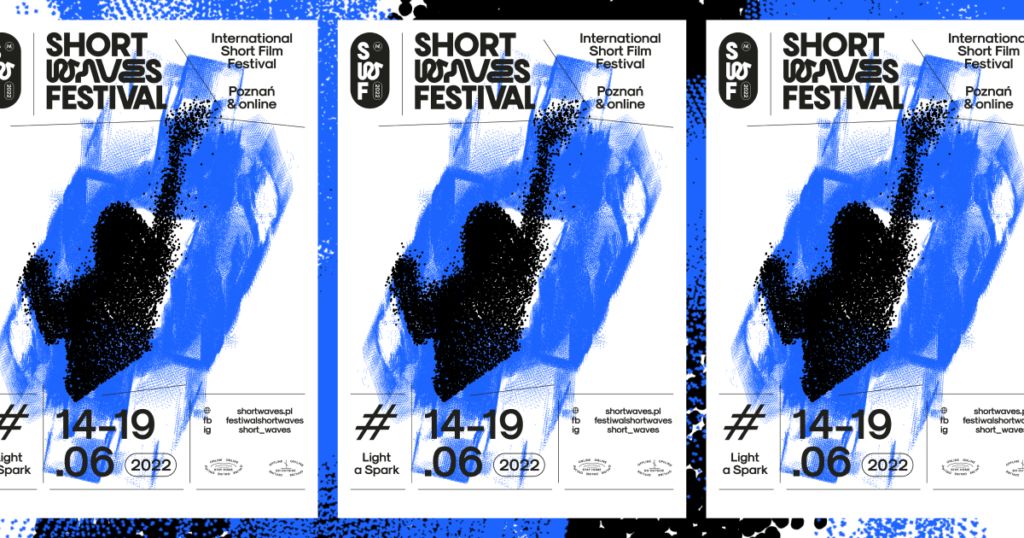 100 events, 20 locations, hybrid program, almost 300 films. 5 competition sections with 89 selected titles, interesting focuses (geographic on Romania and showcases of Belgian talents: Anouk de Clercq and the KASK art school), an audience-engaging non-competition program. Educational and industry events: workshops for the young filmmakers SWF LAB and Cinema Talks around the condition of experimental cinema. The festival is accompanied by an exhibition of the ephemeral duo Eternal Engine, and sound walks with Christina Kubisch, a pioneer of sound art, will allow you to look at the city from a completely different perspective. Almost a hundred guests from all over Europe will visit Poznań, and for the audience and the industry that cannot come – we have a rich online offer. This Is Short platform that we co-create has been already going on from April 1 and between June 14-20 Short Waves Online will present over 70 films from the festival program (including competition winners). What makes me very happy, we also offer free tickets to all events for the newcomers from Ukraine. What can I say: feel invited, I have a gut feeling that it will be a nice edition – despite everything!
I am so happy to see other European festivals coming back to life and returning to the cinema – sometimes after three years of solely online presence (!). This year I visited Glasgow Short Film Festival and Kurzfilmtage Oberhausen and the level of euphoria accompanying their comeback was even hard to describe. I also seated at the juries at Go Short and Movies That Matter – both held in the Netherlands, and the atmosphere was similarly festive. Although restoring the trust of the audience (and the organizational structures of the festivals themselves) is a process that will probably take years, but it has certainly already started.
See you in Poznań!