In November 2019, I made my debut as a workshop leader – as part of the Incubation Action organized by the Pireus Culture Incubator.
I conducted workshops on writing applications for funding cultural projects and I have to admit – I really enjoyed it.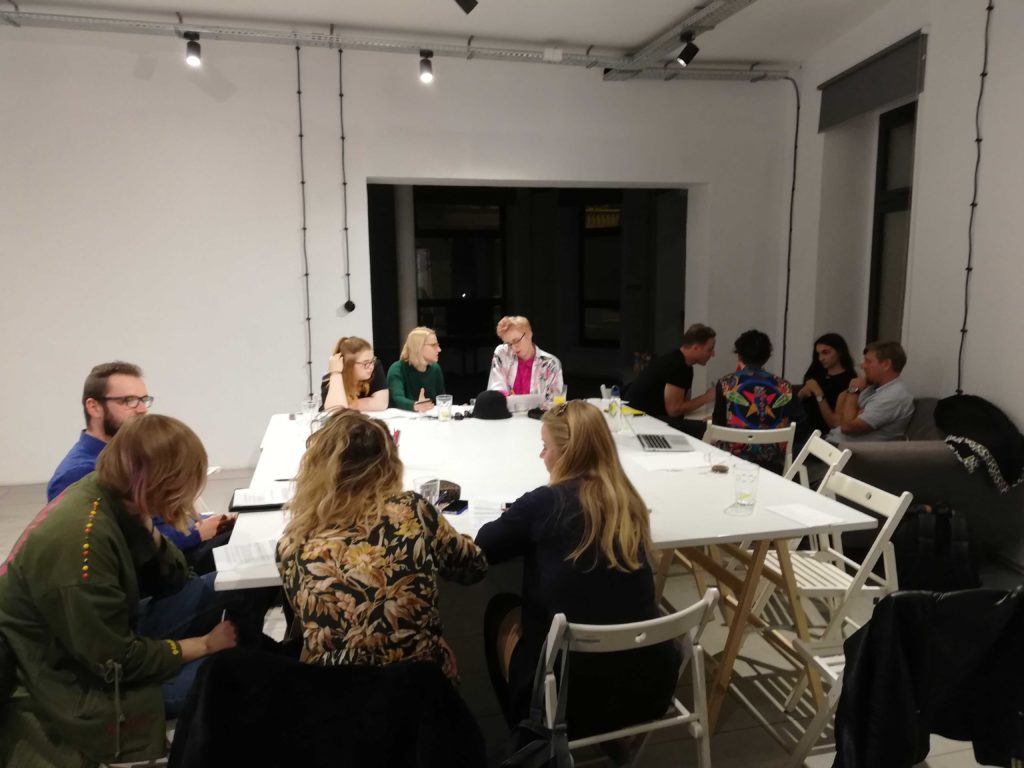 In February 2020, I was invited to consult the program of new studies – Creative Video Production at the Poznań non-public university Collegium da Vinci. The studies start in October 2020, and I will be able to prove myself as a lecturer of modules such as Budgeting Cultural Events and Festival Strategy for Short Films.
The year 2020 is also the start of the project of the Ad Arte Foundation and the Teacher Training Center. Together we created an online course Short film in the education and upbringing of teenagers and our goal was to train teachers interested in the practical dimension of working with film.
The Film City project was also initiated. This time I conducted workshops for young people on communication strategies for culture.
November 2020 brought new projects, including How to create culture online? Educational cycle inaugurated by the Department of Culture of the Poznań City Hall. As part of the project, I provided consultations to non-governmental organizations in the field of strategic planning of projects.
At the same time, I collaborated on Atlas for Online Culture – a practical guide in the field of creating online events. I wrote my chapter devoted to the organization of events on the basis of workshops with the participation of experts in this field, which I conducted at the end of October. I highly recommend reading!
Would you like me to give lectures or run workshops for you or your organization? Contact me.